Helping Farmland Flourish
Applying nutrients correctly has a variety of benefits. Most importantly, it creates the best possible conditions for plants to grow. This increases yields and maximizes growers' productivity. That's why CF is committed to helping share knowledge on how to properly manage plant nutrients.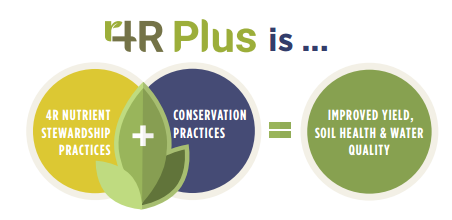 A Partnership Built on Sustainability
Through a partnership with The Nature Conservancy, CF is helping to improve soil health across the state of Iowa. The program, called 4R Plus, is designed to increase awareness and understanding among Iowa's farmers and crop advisers of two important farming practices: (1) 4R Nutrient Stewardship, and (2) conservation.
4R Nutrient Stewardship refers to the concept of applying the right nutrient source at the right rate, right time, and right place. The "Plus" in 4R Plus refers to a suite of in-field and edge-of-field conservation practices that increase soil resiliency and help to keep nutrients on fields and out of adjacent water bodies. When implemented effectively, 4R Plus practices will not only improve soil health and water quality, but also increase farmers' yields and bottom lines.
To help spread 4R Plus awareness and understanding, CF and The Nature Conservancy developed a range of marketing materials and tools to spread the message as far as possible. Those materials are based on extensive qualitative and quantitative research that showed that the key drivers to increased 4R Plus adoption by farmers moving forward are the economic benefits that come with 4R Plus practices and farmers' desire to leave their land in the best condition for the next generation. Nearly 40 partners have joined the initiative as of its formal launch in 2018, including state commodity groups, agribusinesses, conservation organizations, government agencies, universities and others.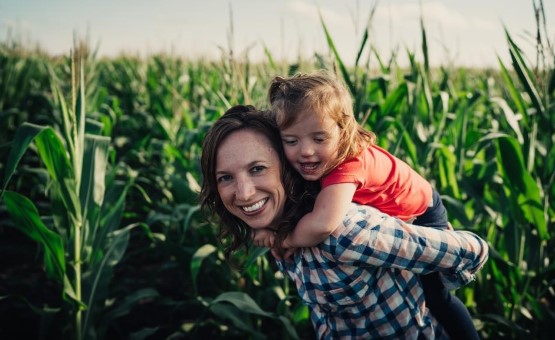 Case Study: Planting Best Practices
Matt Bormann's family has grown soybeans and corn in Kossuth County, Iowa, for five generations and today is a strong advocate of 4R Plus nutrient stewardship.
Iowa Ag Leader Award
Thanks to our leadership in launching the 4R Plus program, CF received the 2018 Iowa Ag Leader Award from the Iowa Department of Agriculture for outstanding leadership in improving Iowa's water quality.
Said Iowa Secretary of Agriculture Bill Northey, "Businesses like CF Industries…have shown real leadership in advancing water quality efforts in our state. Stakeholders across agriculture are taking on the challenge of improving water quality by providing tools and information to help farmers and landowners make improvements on their farms."