CF To Increase Low-Cost Ammonia in Garner, Iowa, Area By Up To 150,000 Tons
Farmers near Garner, Iowa, have access to perhaps the most substantial supply of ammonia in North America, and CF Industries has plans to increase that supply further, using its Garner Distribution Terminal's ammonia storage, rail capabilities, and access to ammonia pipelines to better serve customers.
"The area around Garner is in many ways already the ammonia capital of North America because of consistent demand from farmers for ammonia, along with the convergence of the NuStar and Magellan ammonia pipelines, and the presence of three major ammonia distribution terminals. It's for this reason that we are investing in Garner," says Bert Frost, SVP, Sales, Market Development and Supply Chain, CF Industries.
"Farmers in the area have long had access to ammonia produced in Oklahoma or Texas, which has a significant cost advantage to Iowa-produced ammonia due to low-cost natural gas in those areas, and shipped by pipeline. We believe that supplying our Garner terminal with additional ammonia produced at our Medicine Hat, Alberta, plant, which has CF's lowest production cash costs, will enable us to deliver substantial value for our customers. This will increase availability of low-cost ammonia by up to 150,000 tons, reinforcing the importance of the Garner terminal to CF."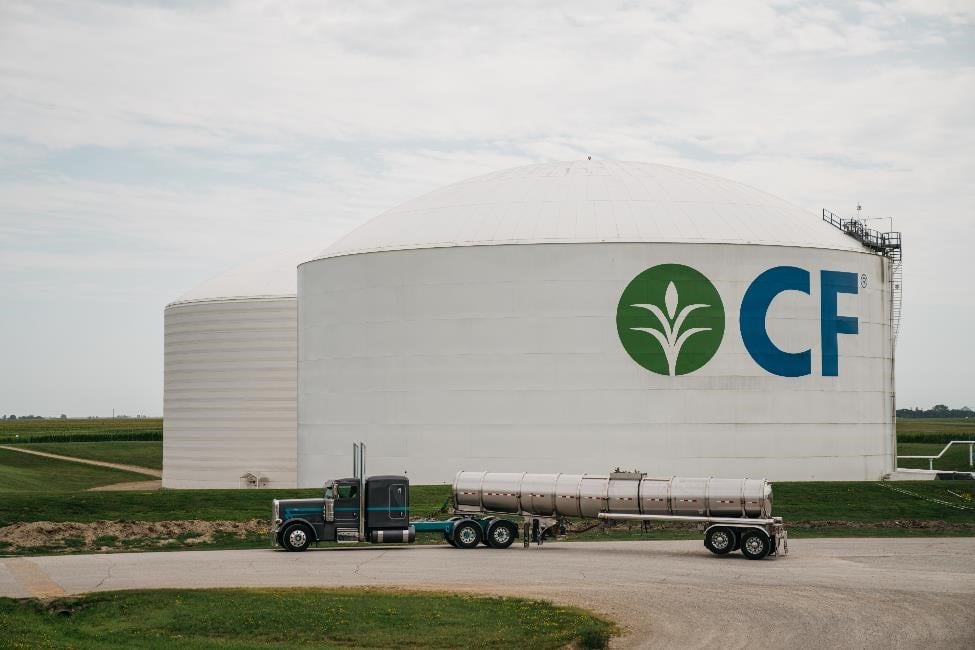 In 2017, CF shipped more than 190,000 tons to its Garner Distribution Terminal from its plants in Verdigris, Oklahoma and Medicine Hat. A portion of this ammonia was reinjected into the NuStar pipeline to serve other CF distribution terminals. By improving its logistical capabilities, the company will increase the volume of Medicine Hat ammonia to Garner terminal by up to 150,000 tons per year. As a result, more than 20 percent of the ammonia volume CF typically sells in North America for agricultural use will flow through Garner.
Natural gas accounts for approximately 70 percent of the cash cost of ammonia production. Ammonia produced in Medicine Hat uses natural gas that today costs less than $1.50 per MMBtu. During the first three months of 2018, the price of natural gas at Medicine Hat was approximately $2.00 per MMBtu lower than the cost of natural gas in Iowa. The company has two 30,000 ton ammonia storage tanks at its Garner Terminal to manage the extra supply, which will help serve one of the most robust corn growing regions in North America.
"We're excited to offer additional value to Iowa's farmers," added Frost. "Bringing the lowest-cost ammonia we produce in our system to Garner is a game-changer, and we expect it will be a boon for farmers in the area, on top of the substantial access to low-cost ammonia that they already enjoy."