At its heart, chemistry is a question of transformation-from one state to another, one moment to the next, creating new possibilities. Education has the same effect, enabling growth, development and innovations for a brighter future.
That's why we focus so intently on supporting educational initiatives in the communities where we live and work. Through the unique partnerships we build, we strive to open a world of opportunities for children in our hometowns.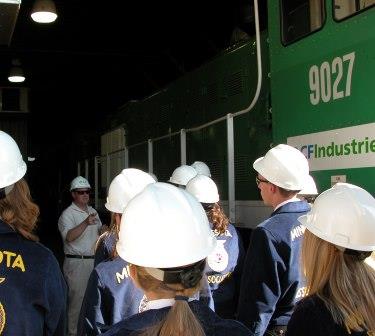 Classroom Minigrants
Even a little help can have a profound impact on the education of a student. That's the driving belief behind the CF Industries Classroom Minigrant Program.
Our unique program supports education and improves agricultural and environmental literacy in the communities where we operate fertilizer distribution warehouses and terminals. We award minigrants to educators who find innovative ways to incorporate agriculture or the environment into classroom projects, with priority placed on projects that focus on water quality education. The grants average around $300 each, with larger grants awarded to projects that involve multiple classes or a large group of students.
"I can't tell you how much I appreciate having the opportunity to do real hands-on projects with my kids, and how much I appreciate the ease of application. It's like having a magic wand to wave that allows me to do neat stuff with my kids without having to jump through any hoops!"
Robert Schroen, Illini Bluffs High School, Glasford, Illinois
Teachers have received minigrants to take their students on field trips, perform water testing, purchase instruments to test precision farming techniques and for hundreds of other projects.
To inquire whether your school qualifies for participation in this program, contact Tom Mollet.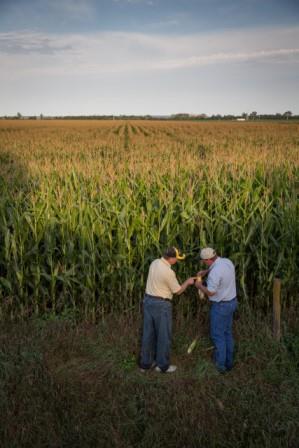 Supporting Excellence in Farmer Education
A brighter future depends on the steps we take today to take care of our planet and how well we teach those who come after us to do the same. In 2014, we found a unique opportunity to do both.
In a first of its kind undertaking for our industry, we donated $600,000 – the net proceeds from the sale of a large block of carbon credits to Chevrolet – to the National FFA Foundation to support excellence in farmer education and fertilizer best management practices.
CF generated the carbon credits by voluntarily implementing nitrous oxide abatement technologies to reduce greenhouse gas emissions. We began implementing the abatement technologies in 2008.
"CF Industries believes in the science-based curriculum and experience model of FFA and agricultural education. We are thrilled they are building on their history of support for FFA by using these carbon credits to help the next generation of agricultural leaders."
Dr. W. Dwight Armstrong Chief Executive Officer National FFA Foundation
ChemFriends Expo
For nearly two decades, we have sponsored ChemFriends Expo, an annual event held in Ascension Parish, Louisiana, during National Chemistry Week to raise awareness of science and chemistry. In 2014, the event drew more than 1,800 sixth-graders, as well as community members. Our community outreach also includes teacher appreciation initiatives at five schools and support for Teach for America instructors.