Today, the world's farmers are tasked with feeding seven billion people – a number that is expected to increase to nine billion by 2050. We believe the ability to meet this demand over the next 25 years is largely dependent upon the effective use of crop nutrients to help ensure affordable food for all.

We're committed to doing our part in this noble pursuit in a sustainable and responsible manner.
Communicating Our Progress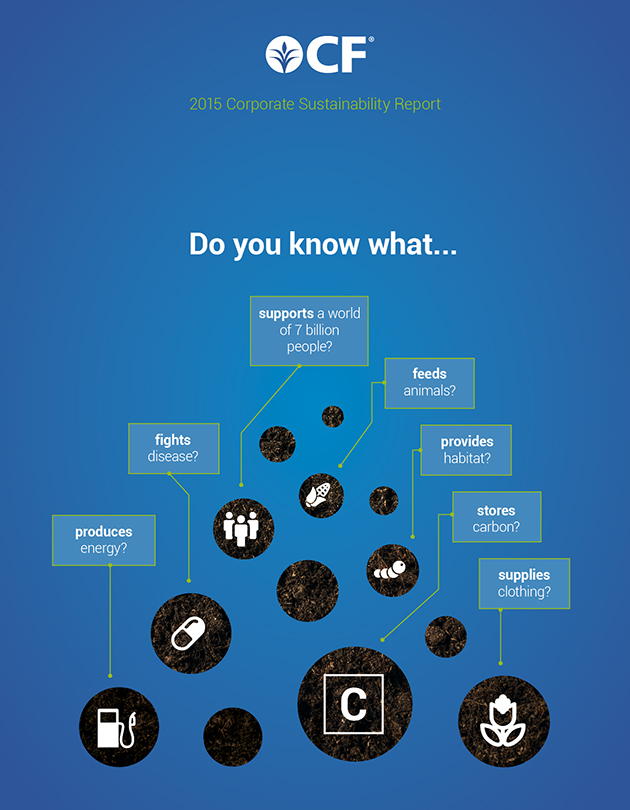 We have reported annually on our progress toward building a sustainable future since 2013 (covering our activities in 2012). Our annual corporate sustainability reports communicate our performance across fundamental environmental, safety, economic, governance and social considerations.
2015 CF Industries Corporate Sustainability Report (Online Version)
2014 CF Industries Corporate Sustainability Report (Online Version)
2013 CF Industries Corporate Sustainability Report (Online Version)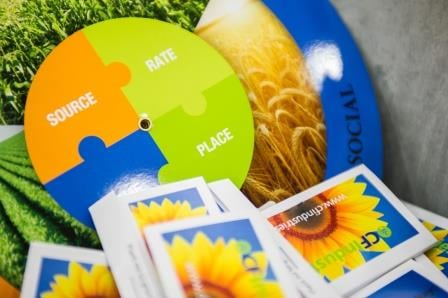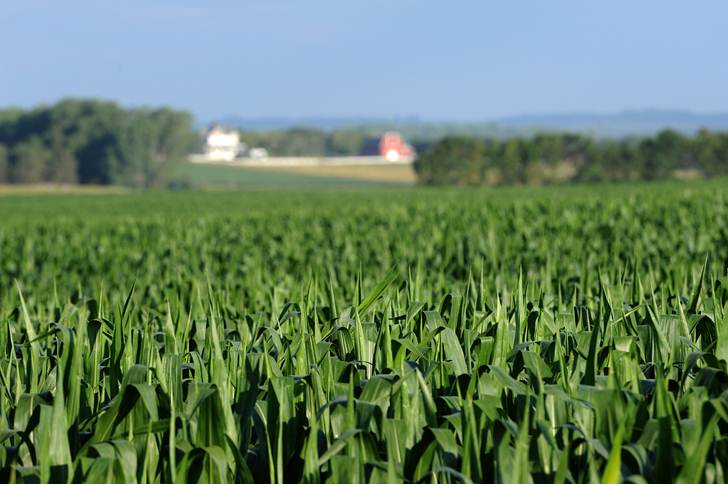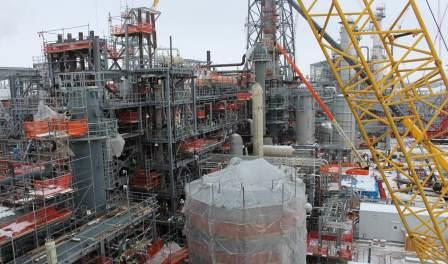 Making Investments to Help Feed Millions More People
The United Nations recently adopted Sustainable Development Goals, which include a call to "end hunger, achieve food security and improved nutrition and promote sustainable agriculture" by 2030. Nitrogen plays a key role in achieving this goal. This basic element is fundamental to protein formation in plants, most of which can absorb nitrogen only through soil. Annual application spurs healthy plant growth and helps farmers boost harvests. That boost is critical given the finite amount of arable land in the world and farmers' need to yield more food per acre.
Today, fertilizer makes possible nearly two-thirds of the world's food. The importance of helping to bridge the difference between food demand and supply will only grow in the years ahead as the global population steadily increases. We're keeping pace with demand by investing in our nitrogen complexes in Donaldsonville, Louisiana, and Port Neal, Iowa, which will increase our own manufacturing capacity by nearly a third. With Donaldsonville's close proximity to ports on the Gulf of Mexico and Port Neal's access to the heart of the Corn Belt, both locations are well-positioned to serve farmers.
That's important because optimal crop yields are dependent upon applying nutrients at precisely the right time in the growth cycle. In North America and the United Kingdom, our leading logistics capabilities help us move our products from manufacturing plants to farming communities to ensure the in-season availability of our products.
Taking a Lifecycle Approach
Our approach to environmental stewardship takes the full lifecycle of our products into account. For this reason, we are partners in the 4R Nutrient Stewardship Program, which encourages farmers to use fertilizer application practices that are mindful of the right source, rate, time and place. Such practices help to reduce soil erosion, ammonia emissions and nitrification, as well as the amount of energy used per harvested unit of farm production. The 4R research fund provides grants to support continuous improvements in agricultural stewardship. For example, farmers can better understand air, land and water quality impacts from farm stewardship practices. By using data, we can demonstrate how the 4R approach positively impacts impaired watersheds. In addition, our internal agronomy experts work closely with our wholesale customers to advise them on best practices to share with their farmer customers.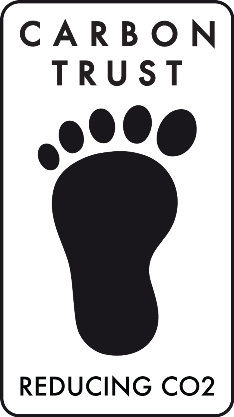 Reducing Greenhouse Gas Emissions in the United Kingdom
We have worked in the United Kingdom to monitor and invest significant sums to reduce greenhouse gas emissions from our manufacturing operations, reducing these by over 1.1 million tonnes CO2e per year during the last five years.
In 2012 CF Fertilisers UK became the first fertiliser company to carbon footprint all of its products with the Carbon Trust to the highly rigorous PAS 2050 standard. As a result, many of our products, including Nitram®, carry the Carbon Trust's Carbon Reduction Label.
Diesel Exhaust Fluid
We not only invest in our own plants to make them run more cleanly and efficiently, but we also manufacture products that help other industries realize their own environmental goals. We are, for example, one of the largest North American producers of Diesel Exhaust Fluid (DEF), which helps reduce the nitrous oxide emissions of heavy-duty trucks by up to 90 percent and improve fuel efficiency by up to 5 percent.