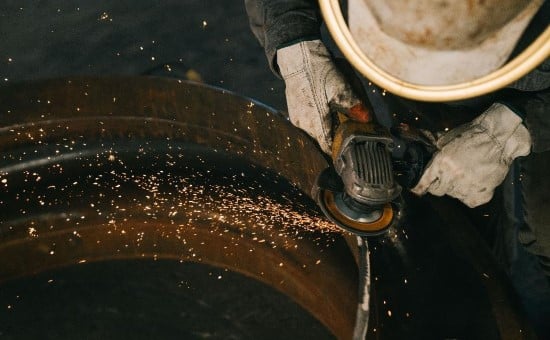 How We Manage Safety
CF's Do It Right culture means we make safety our top priority and each employee is empowered to promote a safe and health workplace for themselves and their colleagues.
At the corporate level, our Director of Environmental, Health and Safety (EHS) reports to the Senior Vice President of Manufacturing and Distribution, who provides briefings to the CF Industries Board of Directors at every meeting.
Our internal councils also help develop and communicate environmental, occupational safety, proscess safety, security and emergency best practices among our manufacturing and distribution facilities. The Director of EHS is also supported by a team of auditors who counduct audits and facilitate best practcies across all CF operations.
Safety Metrics
We track our safety performance across a series of metrics, including the following industry standards.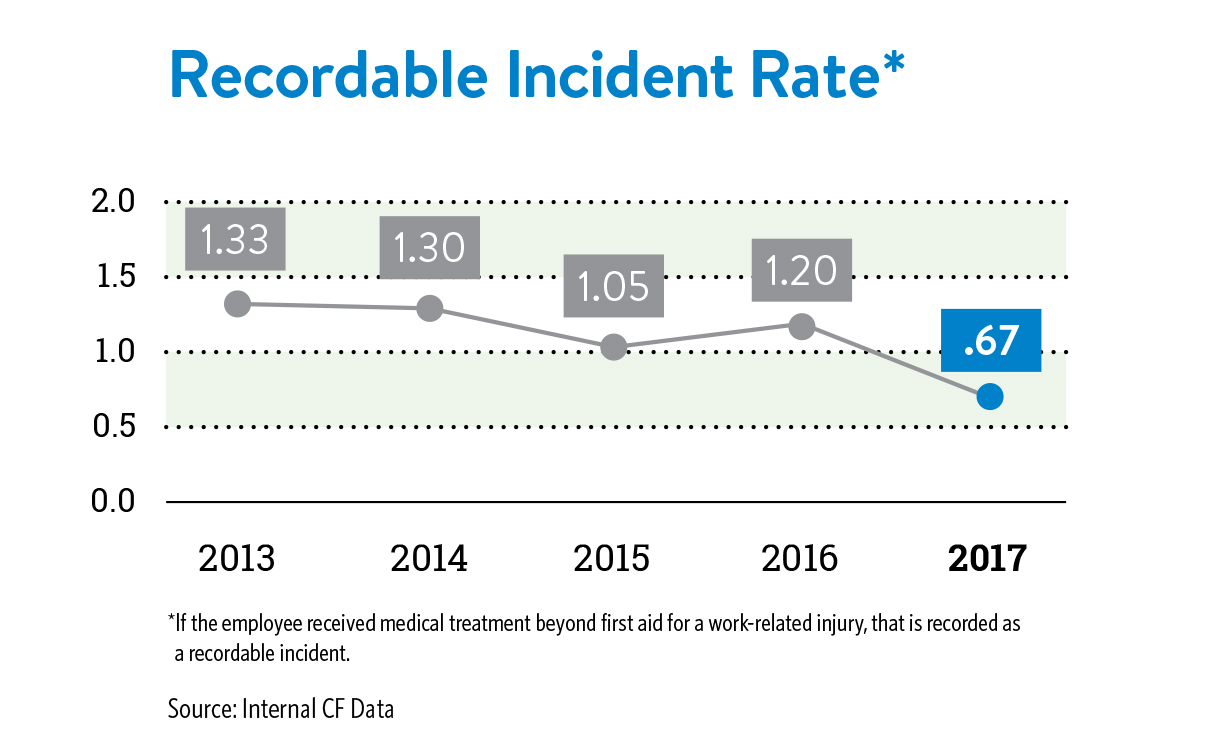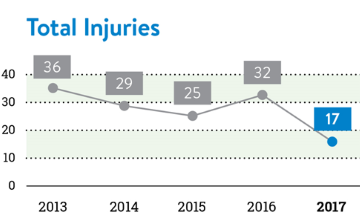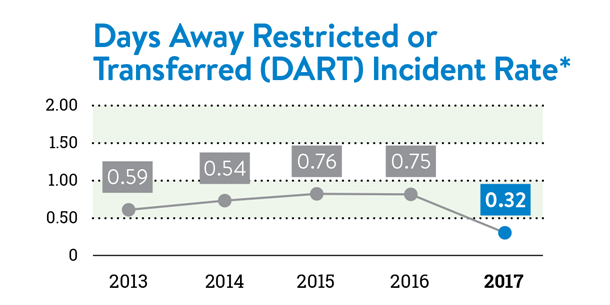 *According to the Occupational Safety and Health Administration (OSHA), incidence rates can be used to show the relative level of injuries and illnesses among different industries, firms or operations within a single firm. Because a common base and a specific period of time are involved, these rates can help determine both problem areas and progress in preventing work-related injuries and illnesses. An incidence rate of injuries and illnesses may be computed from the following formula: (Number of injuries and illnesses X 200,000)/Employee hours worked = Incidence rate. The 200,000 figure in the formula represents the number of hours 100 employees working 40 hours per week, 50 weeks per year would work, and provides the standard base for calculating incidence rate for an entire year.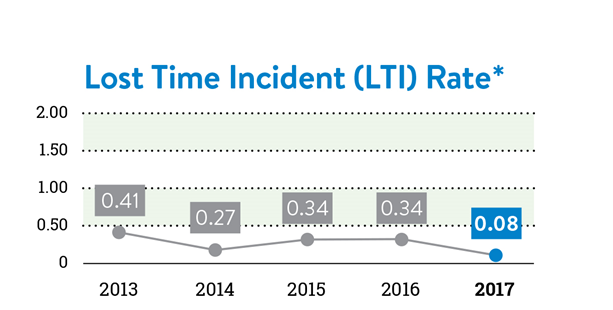 *If the employee cannot return to work following the day a work-related injury occurred or illness began, that is recorded as a lost-time incident.
OSHA's Voluntary Protection Program
We're a long-time participant in the Occupational Health and Safety Administration's (OSHA) Voluntary Protection Program (VPP) to promote effective worksite-based safety and health. Approval into VPP is OSHA's official recognition of the outstanding efforts of employers and employees who have achieved exemplary occupational safety and health.
12 of our facilities have qualified for VPP Star status, which is recognition for exemplary achievement in the prevention and control of occupational safety and health hazards and the development, implementation and continuous improvement of safety and health management systems.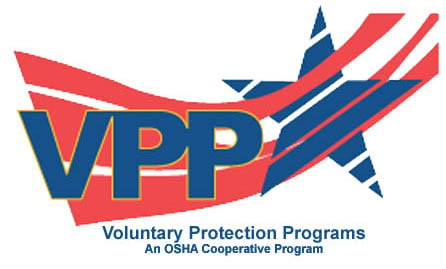 Our VPP STAR Sites
Manufacturing Complexes
Verdigris Nitrogen Complex, Oklahoma
Distribution Facilities
Aurora Terminal (Nebraska)
Cowden Terminal (Illinois)
Frankfort Terminal (Indiana)
Garner Terminal (Iowa)
Glenwood Terminal (Minnesota)
Grand Forks Terminal (North Dakota)
Huntington Terminal (Indiana)
Mt. Vernon Terminal (Indiana)
Peru Terminal (Illinois)
Seneca Terminal (Illinois)
Spencer Terminal (Iowa)