At CF Industries, our mission is to provide clean energy to feed and fuel the world sustainably. With our employees focused on safe and reliable operations, environmental stewardship, and disciplined capital and corporate management, we are on a path to decarbonize our ammonia production network – the world's largest – to enable green and blue hydrogen and nitrogen products for energy, fertilizer, emissions abatement and other industrial activities. Our 9 manufacturing complexes in the United States, Canada, and the United Kingdom, an unparalleled storage, transportation and distribution network in North America, and logistics capabilities enabling a global reach underpin our strategy to leverage our unique capabilities to accelerate the world's transition to clean energy.
Our Strategy
Our strategy is to leverage our unique capabilities to accelerate the world's transition to clean energy.

Our focus on clean energy is a natural evolution of our existing strategy and is consistent with our existing business model. As we aggressively decarbonize our production and distribution network, we will provide clean energy in the form of nitrogen fertilizer to continue feed the crops that feed the world. Additionally, we will provide a clean energy source to support and accelerate adoption of a broader hydrogen economy by enabling others to move away from carbon-intensive energy sources.

Our vision, mission and strategy are underpinned by our Core Values - We Do It Right, We Do It Well, We Execute as a Team, and We Take a Long-Term View.
Learn more
CF Industries is at the forefront of decarbonized ammonia production. Check out this behind-the-scenes look into what we are doing at our Donaldsonville Complex to make this a reality and the positive impact we believe it can have on the world.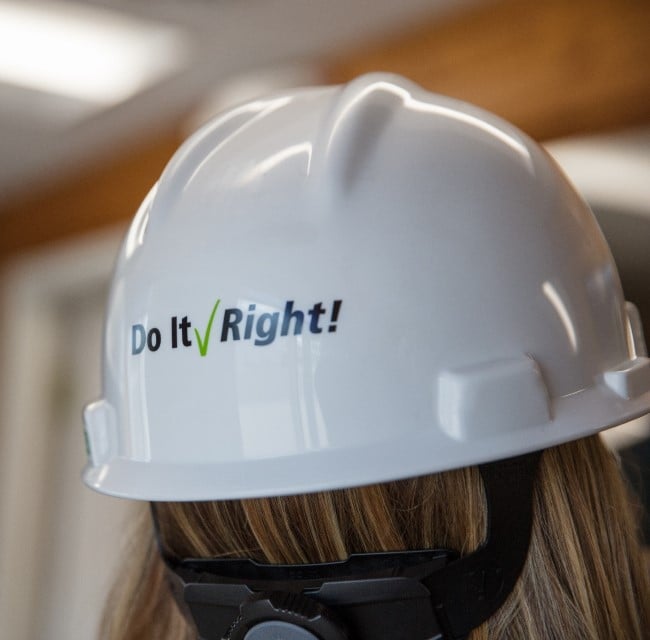 Safety Excellence
The safety of CF Industries' employees and those who live near our locations is our top priority. Safety at CF Industries starts with our Do It Right philosophy, which includes equipping our employees with the proper safety knowledge, tools and procedures, and a culture that encourages employees to act with safety in mind every time they come to work.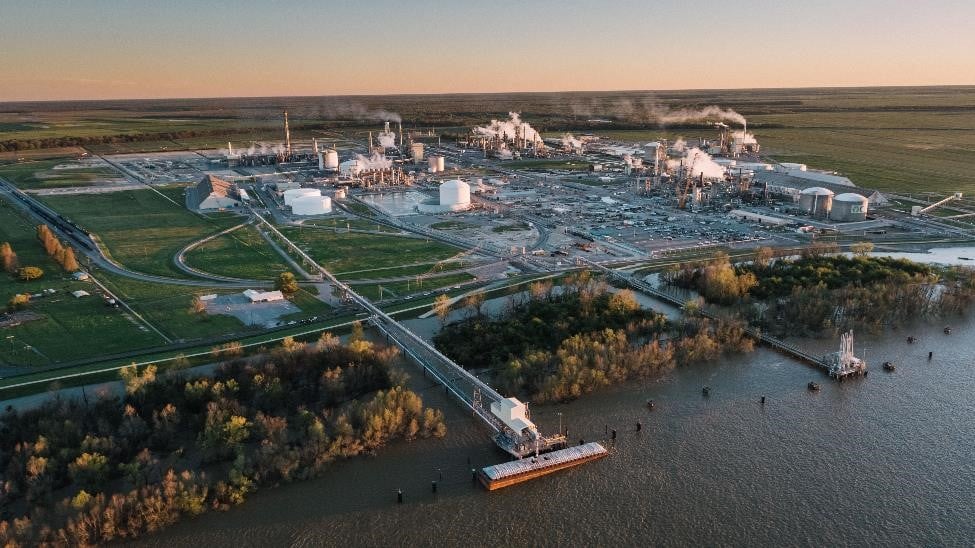 Operations Overview
At CF Industries, we have built what we believe are the most productive ammonia and nitrogen assets in the world.
Clean Energy Economy Opportunity
Green hydrogen and ammonia are expected to be critical contributors to the world achieving net-zero carbon emissions by 2050. Industry experts project hydrogen will meet approximately 20% of the world's energy need by 2050, up from less than 1% today. Ammonia, which is composed of three-parts hydrogen and one-part nitrogen, is a highly efficient transport and storage mechanism for hydrogen as well as a fuel in its own right.

CF Industries is taking significant steps to support a global hydrogen and clean fuel economy, which is expected to grow significantly over the next decade, through the production of green and blue ammonia.
Learn more
Vision & Values
We do it right.
We do it well.
We execute as a team.
We take a long-term view.
Learn More
Codes of Conduct
Our values guide everything we do as a company. Our employee Code of Corporate Conduct and Third Party Code of Conduct provide detailed guidance on the behaviors and actions that support our values.
To report suspected misconduct or to ask questions when help or guidance is needed regarding our Codes of Conduct, please contact our Compliance Helpline, which is managed by an outside company, and is available 24 hours a day, seven days a week, at (888) 711-3620.

Locations
Ready to Deliver
It's simple. When our customers need products, we're always ready to deliver.

Our world-class manufacturing plants, extensive network of distribution centers and global logistics capabilities provides customers with a reliable source of hydrogen and nitrogen products wherever and whenever they need them.
Learn More
Reports
Transparency. It's an important part of our commitment to the communities where we live and work. We regularly report on our activities, from financial performance to how we are building a sustainable future to what charities and political activities we support.
Learn More